Lørdag den 21. januar kunne vi endelig byde kulturåret velkommen og  fejre Aarhus som Europæisk Kulturhovedstad. Byens gader lå badet i spektakulære lysshows og installationer, og rådhuset strålede som et fyrtårn midt i det hele.
2017 bliver et spændende år at være en del af Aarhus, og du kommer i den grad til at mærke, at Dome of Visions bliver en del af Kulturhovedstadsåret.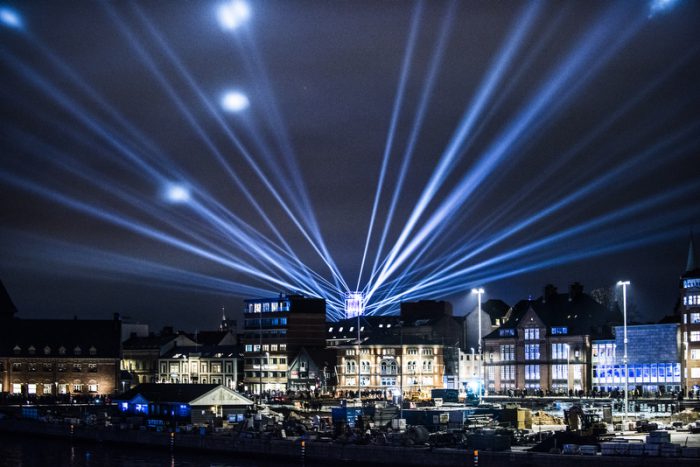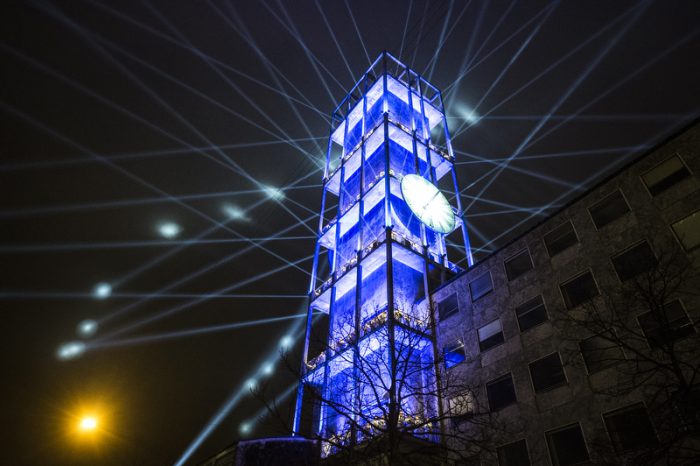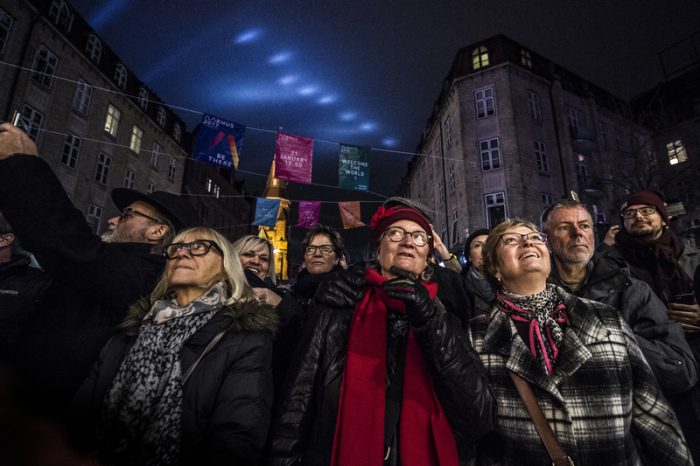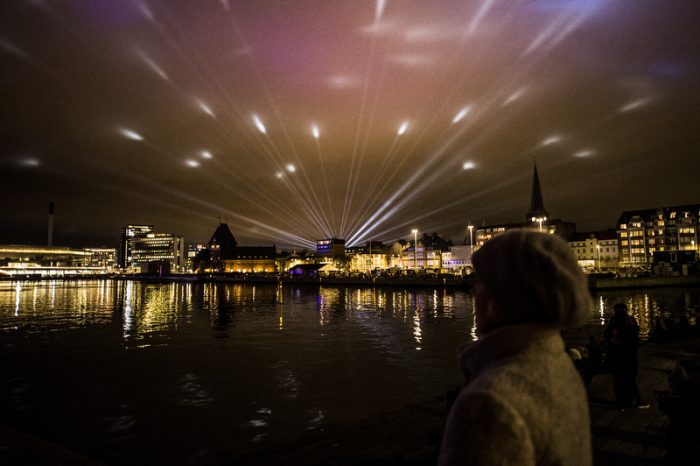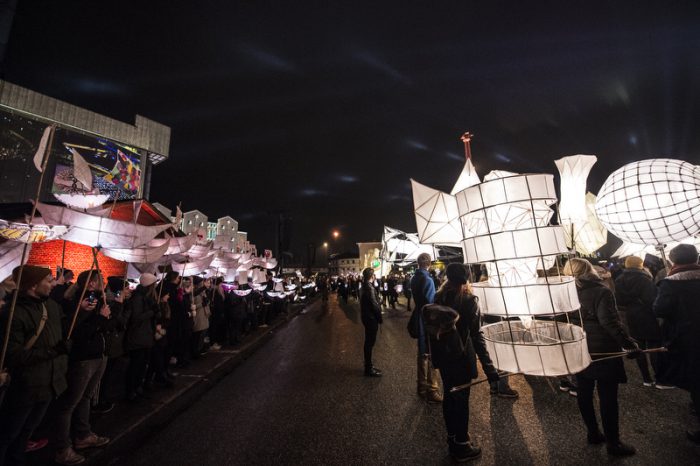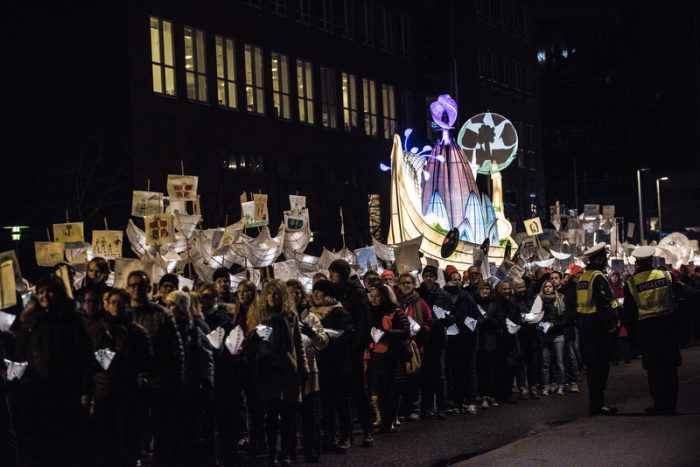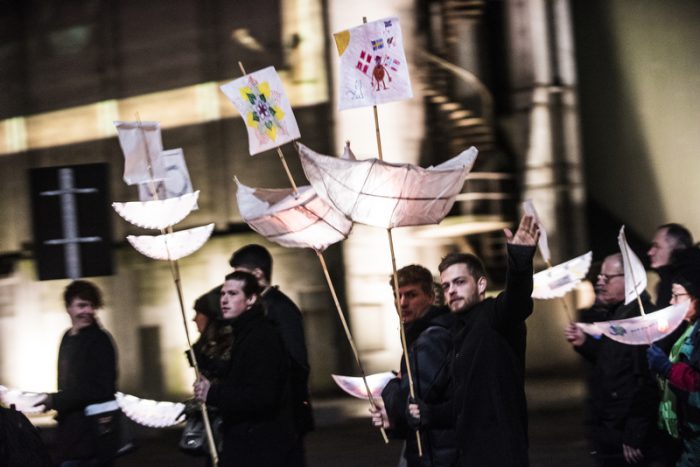 Aarhus Kommune, der har købt selve den fysiske dome, har klart meldt ud, at domen skal spille en aktiv rolle igennem hele 2017, og da mange af de etablerede venues i Aarhus allerede nu melder udsolgt, så kan domen se frem til endnu et travlt år. Domen er nemlig en alternativ platform i byens rum, som alle med noget på hjerte kan bruge og fylde med indhold og deres vision.
Her på sitet kan du via først og fremmest vores kalender følge med i, hvad der kommer til at foregå, og meget snart bringer vi en række udtalelser fra den aarhusianske kulturrådmand, Rabih Azad-Ahmad (R). Han vil løfte lidt af sløret for de planer, hans magistratsområde har for arrangementer i Dome of Visions.
Selve åbningen af Kulturhovedstadsåret lørdag 21. januar 2017 hensatte domen i et magisk og fortryllende lys, som kun et overdådigt fyrværkeri kan gøre det. Billederne taler for sig selv.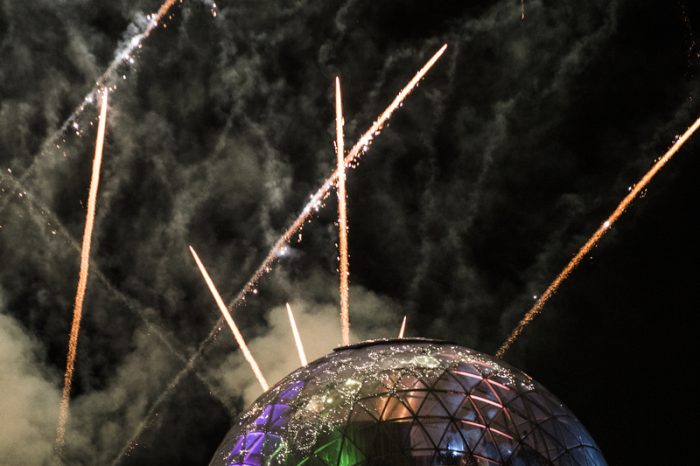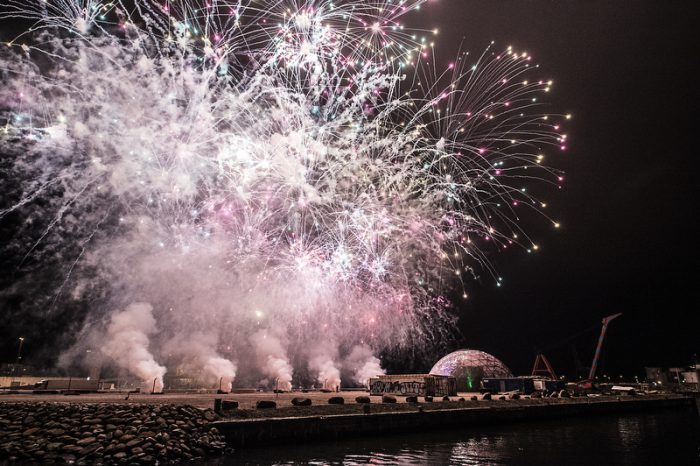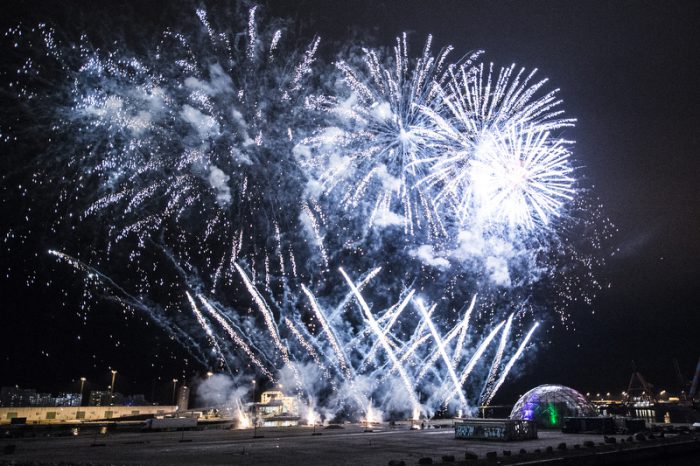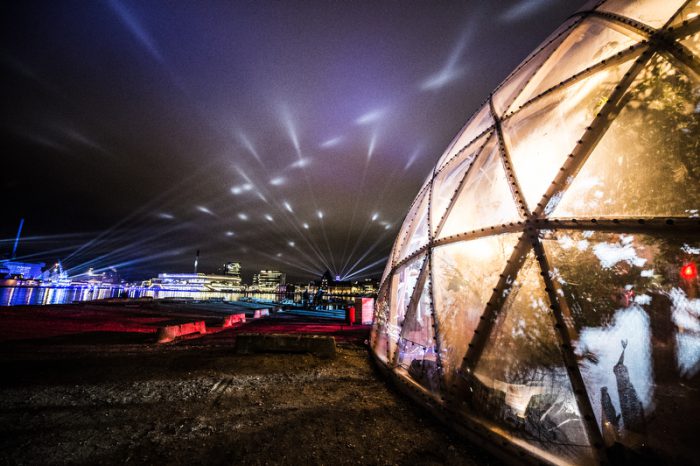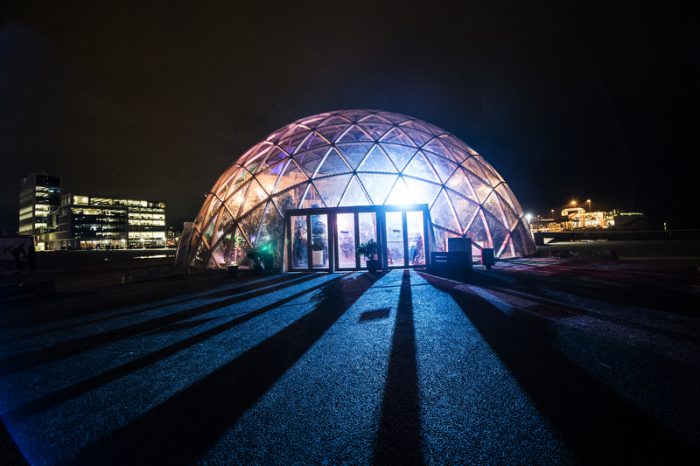 Hvis du har lyst til at bruge Dome of Visions rum, så kontakt vores kuratoriske team på kuras@domeofvisions.dk
FOTO: HELLE ARENSBAK